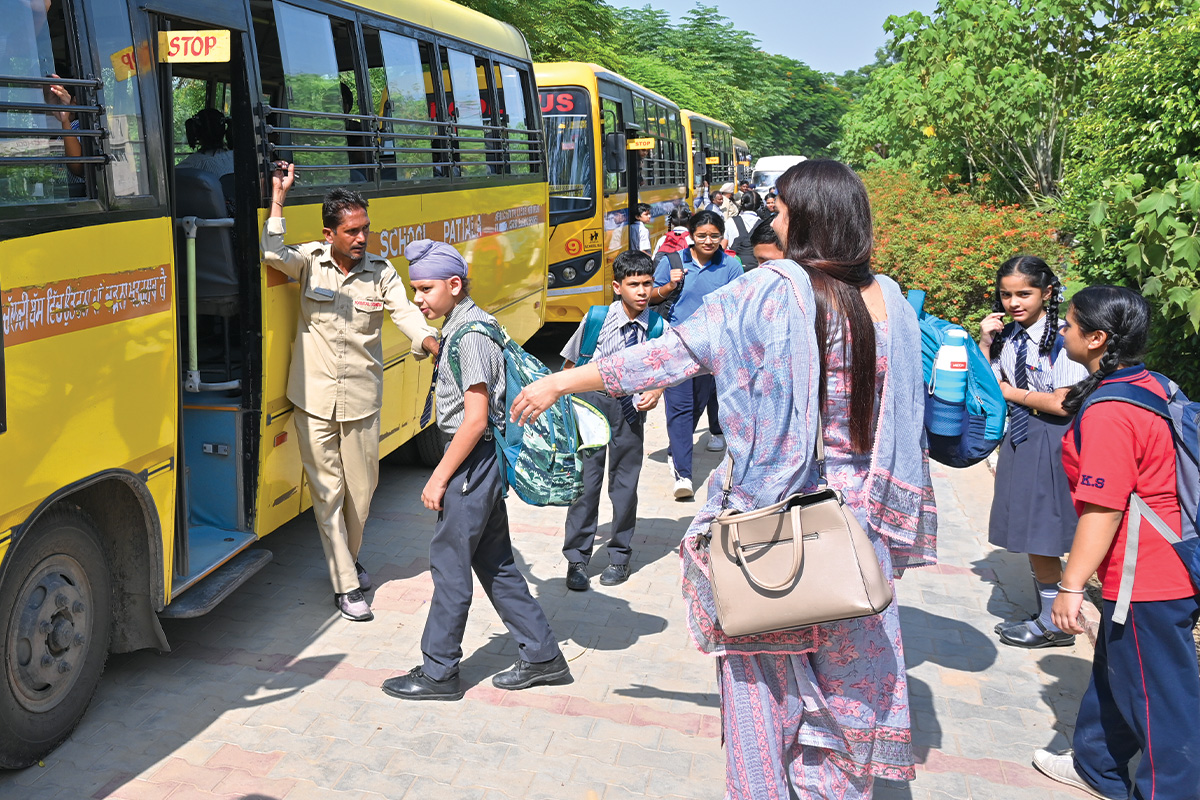 TRANSPORT FACILITY WILL BE OFFERED BY THE SCHOOL ON THE AVAILABLE ROUTES.
Parents are advised to contact the transport manager for any transport related details.
Transport manager will contact the parents at their residence to finalise the exact pickup/drop point and also get the transport slip signed.
Please ensure that your child is ready five minutes before the scheduled time at the pick up point. Driver, maids and conductors will neither go to the child's house to pick up or drop the child nor will they ring the bell.
Please don't give verbal information to drivers and maids about temporary change of address. In case of any change an application duly signed by parents should be submitted in the school office.
In case of any change related to transport, parents will be informed well in advance.
Please refrain from calling the driver on his mobile phone frequently since this can disturb his concentration while driving.
| BUS NUMBER | BUS ROUTE |
| --- | --- |
| 1 | Bhadson Road, Prem Nagar |
| 2 | Yadwindra Colony |
| 3 | Azad Nagar, Sirhind Road |
| 4 | DLF Colony, Preet Nagar |
| 5 | Model Town, 22 No. Phatak |
| 6 | New Green Park Colony, Mehar Singh Colony, |
| 7 | Punjabi Bagh, 21 No. Phatak |
| 8 | Factory Area, Ghuman Nagar |
| 9 | Rattan Nagar, Tripuri |
| 10 | Badungar, Officer Colony |
| 11 | Anand Nagar, Tripuri |
| 12 | Urban Estate, Punjabi University |
| 13 | Lehal Colony, Sewak Colony |
| 14 | Seona Chowk, Dashmesh Nagar |
| 15 | Civil Line, Model Town |
| 16 | Sidhuwal, Thapar, Ablowal |
| 17 | Dhamo Majra, Partap Nagar |
| 18 | Century Enclave, 24 No. Phatak |
| 19 | Seona Chowk Ekta Vihar |