World-Class Infrastructure
World-Class Infrastructure
Our school's infrastructure is meticulously planned to provide our students with a conducive environment to explore new dimensions of learning. Our campus is IT-enabled, which means that our students have access to the latest technology and digital tools to enhance their learning experience. Our fully equipped science labs are designed to provide our students with hands-on experience in conducting experiments and exploring scientific concepts. Our well-stocked library is an excellent resource for students to expand their knowledge and explore new subjects.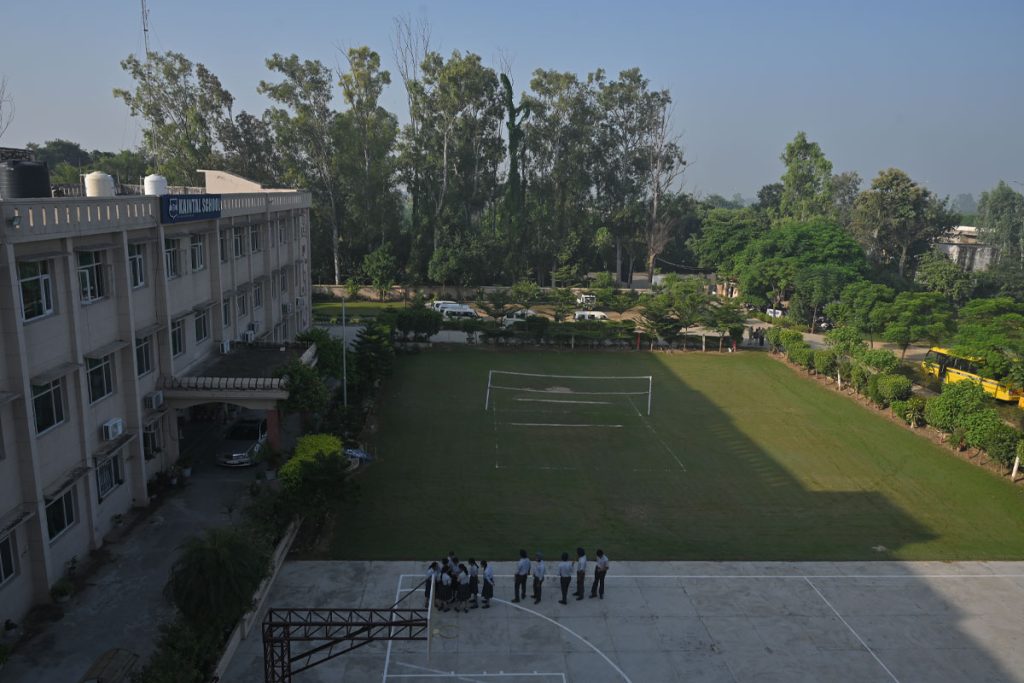 School Campus
Our fully IT-enabled campus is a testament to our commitment to creating a 21st-century school that is well-networked and technologically advanced. We believe that our students must be equipped with the necessary skills to succeed in an increasingly digital world, and our IT-enabled campus is designed to provide them with this advantage. Our students have access to the latest technology, digital tools, and online resources, which enable them to learn and explore new concepts in innovative ways.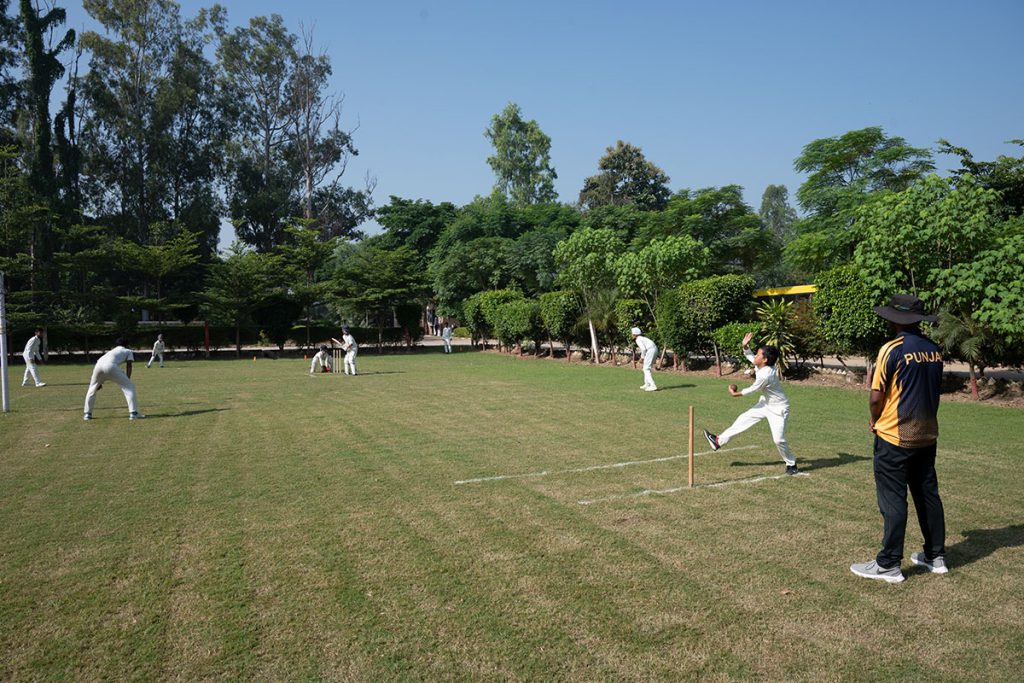 Sports
The senior school is well-equipped with grounds and tracks for games like hockey, volleyball, football, cricket and basketball. There is also a special track for athletes in track events. Having a well-laid-out sports infrastructure ensures that our students don't miss out on sports which aid in their all-around development, health and sports skills.
All the sports facilities along with dedicated sports teachers help our students become true masters of the game at an early age, which also ranks us among the top 10 schools in Patiala.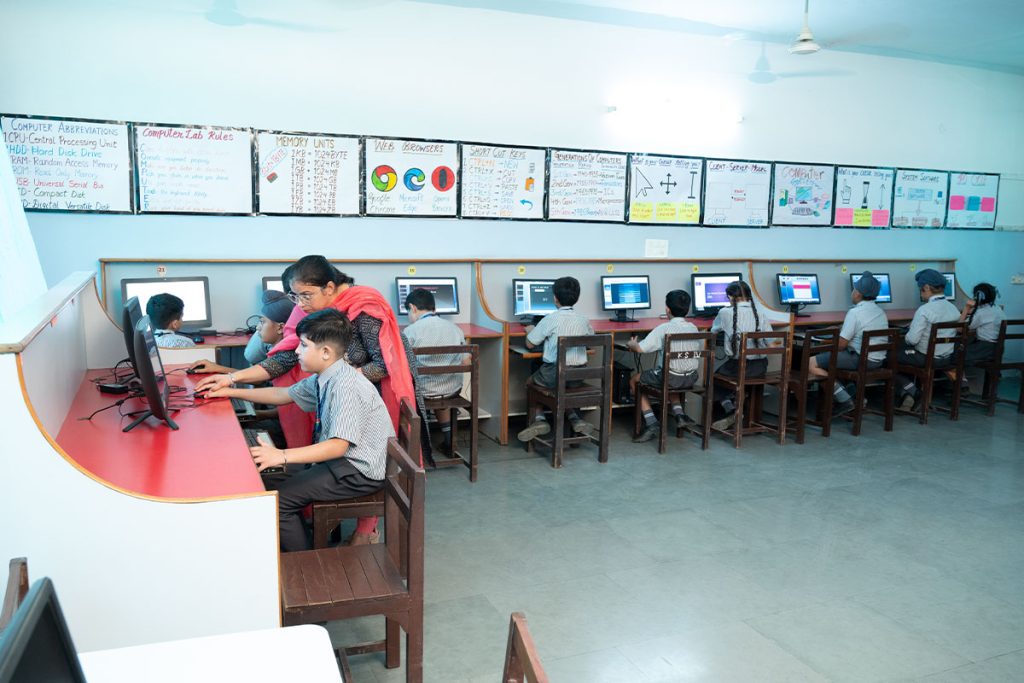 Computer Labs 
In the current age of information technology, it is crucial to stay updated with the latest advancements and trends. Our computer labs are designed to cater to the needs of students from all age groups and academic levels and equipped with the latest and updated computer systems loaded with the best software available. This ensures that our students have access to the most advanced tools and technologies, which enable them to learn and explore new concepts in innovative ways.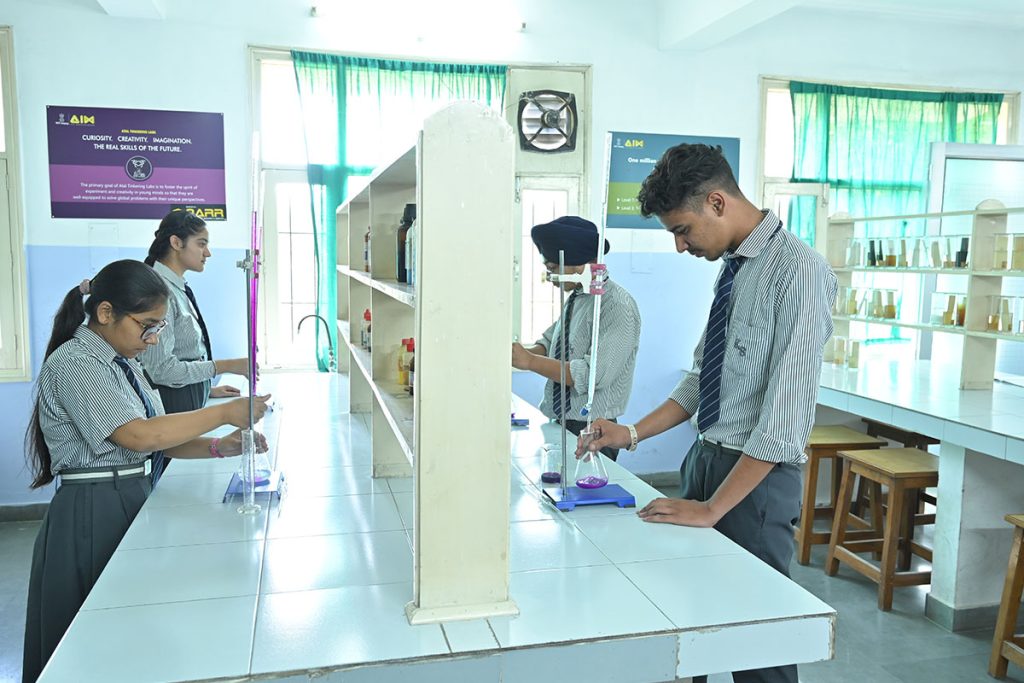 Science Labs 
At Kaintal School, we believe that science is best learnt when it is put to use. To facilitate this approach, we have well-equipped physics, chemistry, and biology laboratories. We encourage our students to learn through research and experiments, which are conducted to enhance their theoretical training. Our labs provide our students with hands-on experience, which enables them to apply their theoretical knowledge in practical situations and develop critical skills for success in their chosen fields.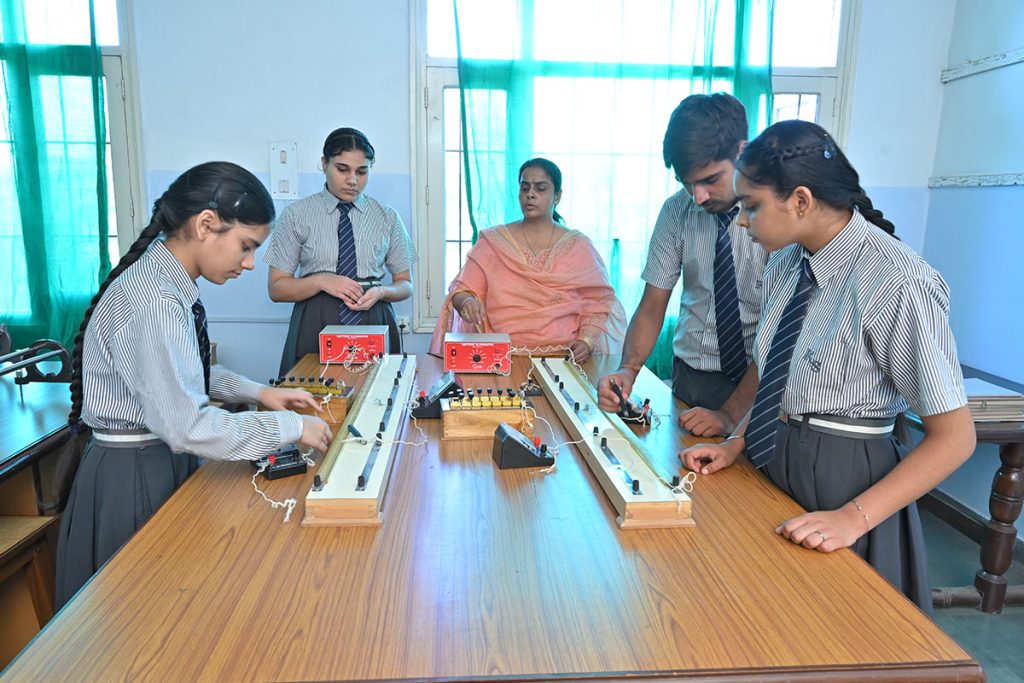 Physics Labs
At Kaintal School, we encourage our students to immerse themselves in practical learning experiences. By conducting experiments and research in our physics labs, students gain a deeper understanding of the theoretical concepts they have learned in the classroom. This hands-on approach allows them to witness the principles of physics in action, develop critical thinking skills and prepare for success in their chosen fields of physics and beyond.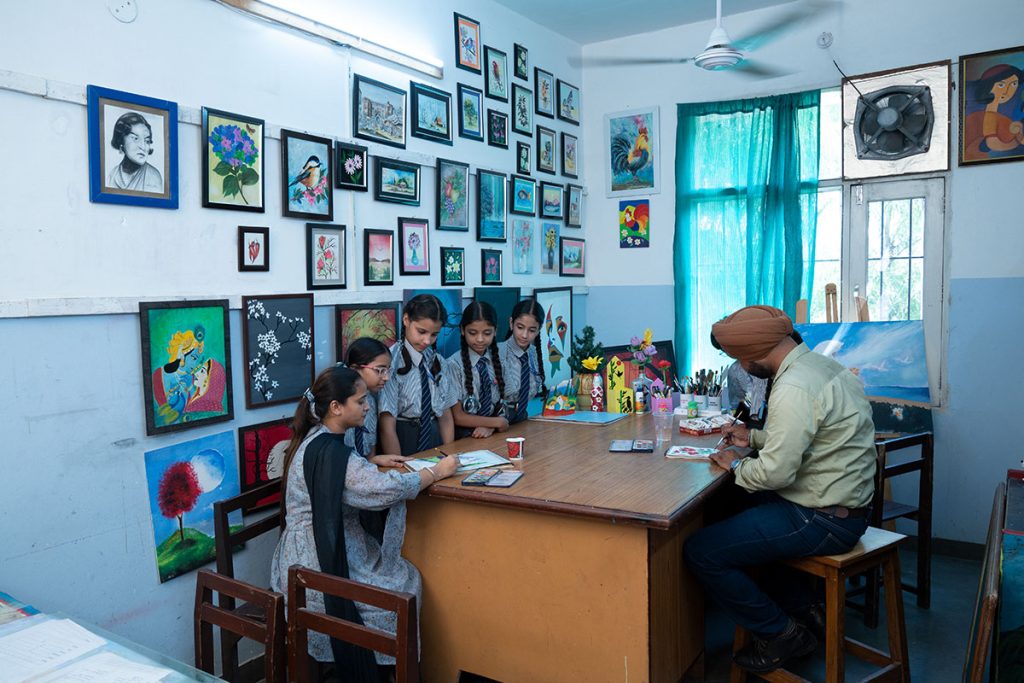 Art and Craft

At Kaintal School, we recognize the importance of hands-on learning in the field of Art and Craft. We believe that artistic expression goes hand in hand with theoretical understanding. Therefore, our students are encouraged to engage in research and experiments that complement their artistic training. Through these practical experiences, they not only enhance their theoretical knowledge but also develop critical skills necessary for success in the world of art.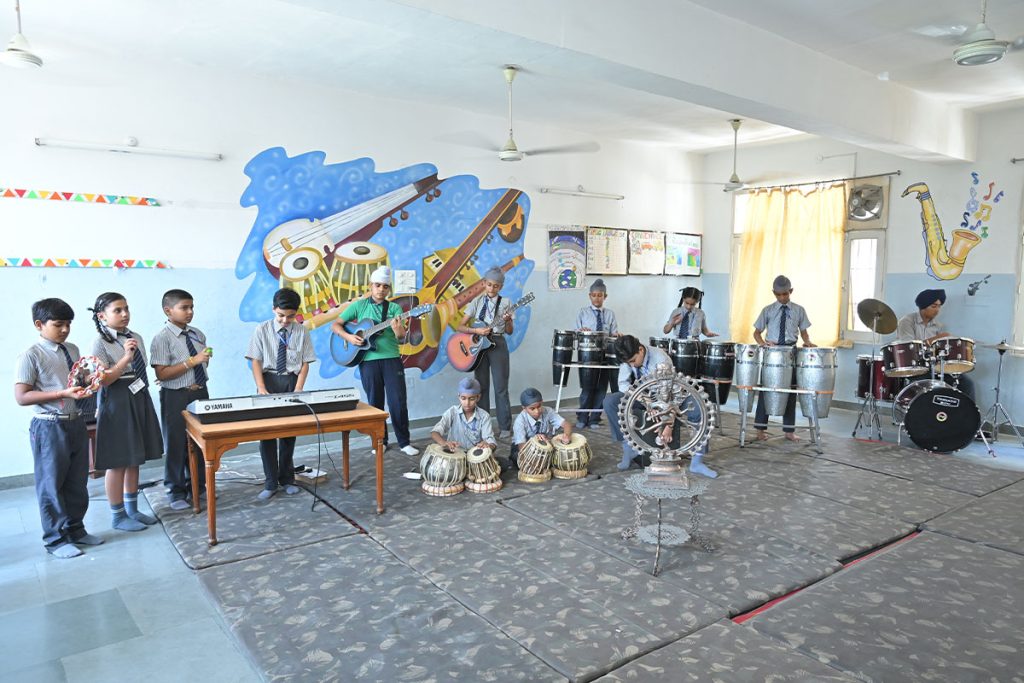 Music Room
We strongly believe that music is best learned through a combination of theory and practice. Our music room provides a conducive environment for students to explore various musical instruments and genres. As a result, our students are encouraged to engage in research and hands-on experiments that enhance their theoretical understanding of music. By actively participating in practical experiences, they not only strengthen their knowledge but also cultivate critical skills essential for success in the field of music.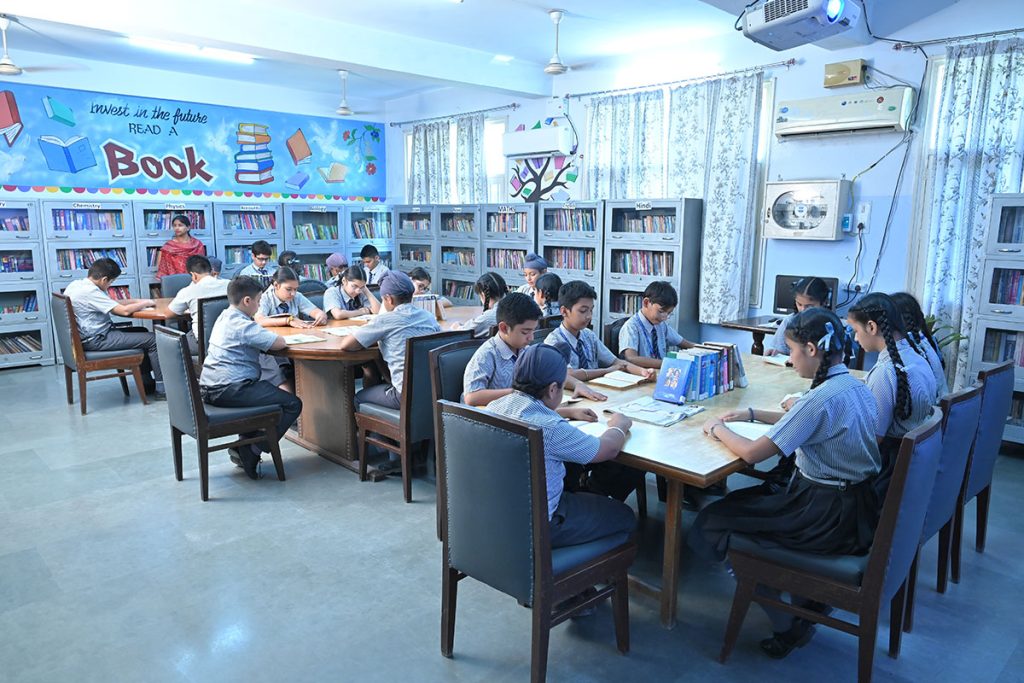 Well Stocked Library
As the saying goes, "Reading is to the mind; what exercise is to the body" emphasises the importance of reading in our lives. 
At our school, we have a spacious library that boasts an extensive collection of books covering a wide range of subjects. In addition, the library subscribes to numerous national newspapers and magazines. Our students and staff members have unrestricted access to the library for their research and study needs, at any time.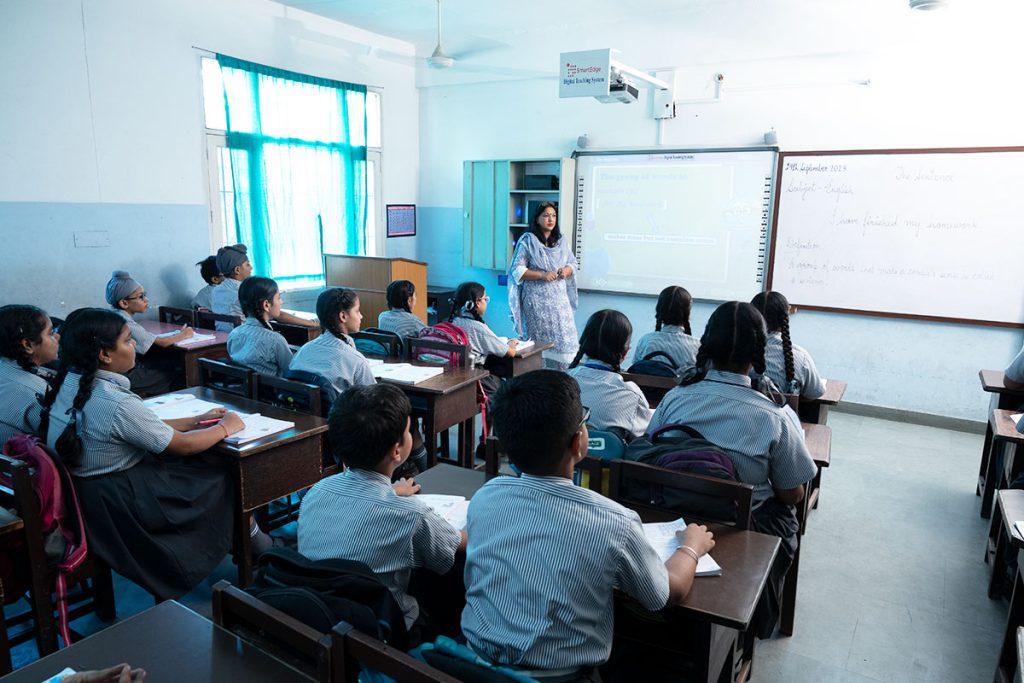 Ultra Modern Classrooms 
Our classrooms provide an ideal setting for learning, with ample space, bright lighting, and a pristine environment. Each classroom is equipped with smart boards that facilitate e-learning and offer flexible seating arrangements. To broaden their horizons and gain exposure to other areas of interest, our school features a range of facilities, including audio-visual labs, sports rooms, music rooms, dance rooms, art and crafts rooms, and work experience rooms.