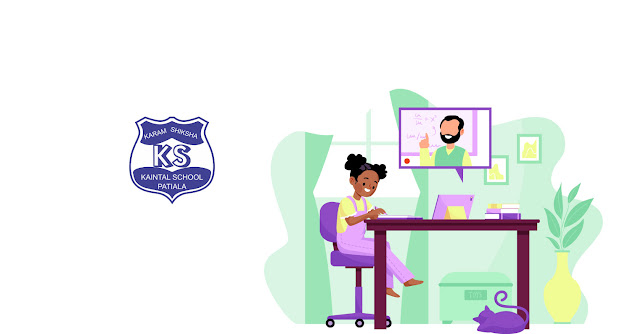 4 Fundamental Concepts of Digital Citizenship
COVID-19 pandemic has forced millions of schools and educational institutes to shift their teaching system from offline to digital media and digital communication channels. In this era of the digital boom, teachers and students must know a variety of topics to become a responsible digital citizen. What is Digital Citizenship? It refers to the use of technology responsibly to engage with society on any level. As the advancement in technology is rising at the pace faster than ever before, the world is becoming more dependent on the internet for day-to-day activities such as checking a bank account, purchasing a product or even keeping in touch with a friend online.
To keep you safe and educated enough, Kaintal School, one of the best ICSE Schools in Patiala, is sharing four fundamental concepts of digital citizenship for every digital user out there.
Empathy
Empathy is crucial for understanding how people talk and behave online because internet relies largely on text-based communication. It is impossible to understand non-verbal cues such as facial expressions or someone's vocal tone which leads to making quick, harsh judgments about someone's statements online.
Digital Literacy
The practice of reading information online and understanding what it means and whether it's accurate is one of the most important qualities every digital citizen should possess. Digital literacy includes learning about ethics, protecting yourself online, being aware of false information or fake news, and biased entertainment sources or social media posts.
Digital Wellness
Digital wellness is the practice of knowing when to "take a break" from screens or practice of refraining from indulging in the internet and digital media for unreasonable amounts of time. The best way to practice digital wellness is to take time away from digital devices for a few hours every day. It is crucial to understand that too much screen time can have adverse effects on digital users' mental health.
Securing Digital Devices
It is vital to secure your digital devices and accounts to become a good digital citizen. There are a few things to check, such as enabling two-factor authentication for email accounts, using strong passwords, and installing good quality antivirus software in the system.
Kaintal School is a leading ICSE school in Patiala that aims to create a happy, secure and caring learning environment which fosters quality educational system.