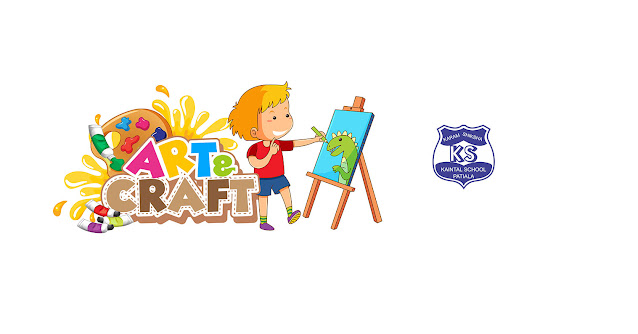 6 Important Benefits of Arts and Crafts for Students
In this era of technology, children tend to get hooked on the digital space. While immersing in technological advancements offers multiple benefits, it can also limit creativity and curiosity. For that, one of the best alternatives that students can opt for is arts and crafts. It is not only a fun activity but offers soothing relaxation to the students. That is why Kaintal School, the best ICSE school in Patiala, integrates arts and crafts into their school curriculum.
Benefits of arts and crafts for children
It is without a doubt that arts and crafts aids in increasing the interest of the students to explore something creative. Moreover, it is an excellent way to reach hidden artistic potential. Apart from that, it also assists in building cognitive and social development.
Here is the list of advantages that arts and crafts offer for students –
Building fine motor skills
Arts and crafts involve the usage of fingers and hand movements. Thus, it aids in the development of fine motor skills in students. Did you know that holding a brush or simply using a pencil to color can have an impact on the muscles? It can lead to the strengthening of the muscles and thus improve control.
Development of creativity
Creativity is one of the most crucial life skills. You need to know how to make things on your own. With arts and crafts, students can self-express and foster their creativity. This leads to excellent mental health where they are not afraid to try out new ideas.
Enhancing critical skills
Arts and crafts aid in improving cognitive development. When children make their own decisions, it aids in cultivating critical and problem-solving skills. Moreover, it also gives them the opportunity to think of unique ideas to overcome the challenge.
Improves hand-eye coordination
In order to create a painting or sketch, one has to use both their eyes and hands in perfect sync. This allows you to develop excellent hand-eye coordination. It helps students in the years of primary schooling when they learn to form letters.
Understanding self-expression
As students grow up, issues of self-expression are a common occurrence. While pursuing arts and crafts, children find it easy to express themselves. Cultivating this form of self-expression is good for mental and social development. This will lead to fewer outbursts.
Cultivating a sense of confidence
It is true that arts and crafts lead to high self-esteem and boost confidence. When students are proud of their artwork, they learn to value themselves. Moreover, it also aids in the development of self-regulation skills. It also teaches them to learn how to be patient (you need to wait for the paint to dry to try something else).
These are the benefits that students can get from pursuing arts and crafts. Apart from aiding in the development of excellent motor skills, it also assists in enhancing the flair of creativity. That is why Kaintal School, one of the best ICSE schools in Patiala, has included arts and crafts in its curriculum.