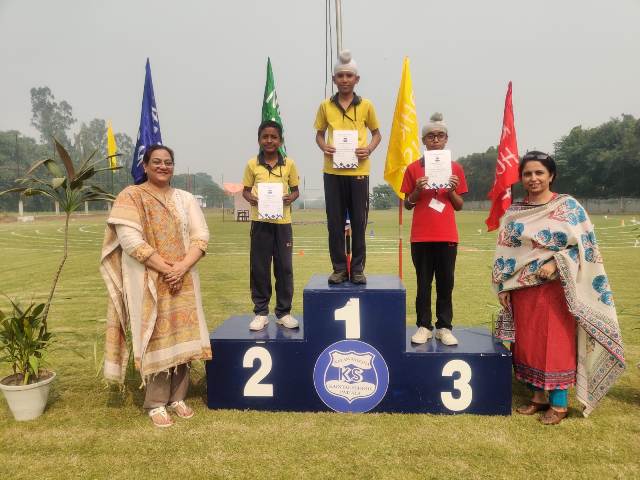 Annual Sports Meet 2022 | Part- I
Kaintal School students' love for sports and interest in winning the game is undeniable. The students displayed physical and mental strength, stamina, ability and skills on the playing field. Winning or losing the game is inconsequential. The playfield is where players learn the valuable lesson of good sportsmanship; to win by competing and accept the defeat with grace.
Kaintal School organised an Inter-house Athlete Meet for classes II to XII in which young athletes participated with zeal and vigour.
Young athletes participated in various games; the lemon-spoon and the sack race, 50 m, 100m, 200m and 400m races for boys and girls. In addition, Hurdle Races, Relay Races, Shot Put and Long Jump, Baseball, Basket Ball for boys and girls.
Catch a glimpse of the same!