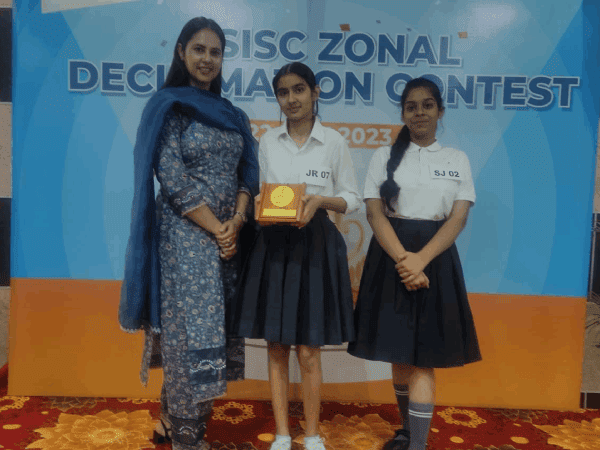 ASISC Zonal Literary Competitions
Our students have once again proven their mettle by securing First Runner up position in the ASISC Zonal literary Declamation Contest, held at Holy Angels School, Rajpura. The event witnessed intense competition and remarkable performances from students of different schools, but our students surpassed many and brought laurels to the school and parents.
Congratulations to the winners!