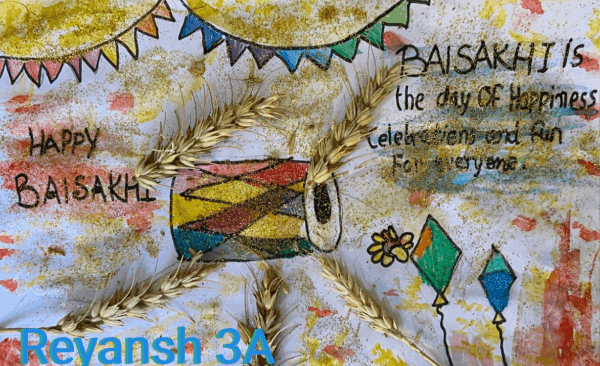 Festivals bring joy and happiness. Baisakhi is the most significant harvest festival of North India, particularly Punjab and Haryana. It was on a Baisakhi Day, in the year 1699, that Guru Gobind Singh founded Khalsa Panth and gave a unique identity to Sikhs. He administered 'amrit' to his Panj Pyaras. By doing so, he established that all human beings are equal.
To apprise the children of their culture and heritage, we celebrated Baisakhi during Zoom classes with great enthusiasm. Students from classes 2 to 5 participated in greeting card-making activity and students from classes 6 to 8 participated in a folk dance activity. They were dressed in traditional Punjabi attire and performed Gidha and Bhangra to the tune of folk songs.
The teachers made students aware of the historical background, significance and relevance of Baisakhi.
Parents also showed a lot of interest and extended their cooperation by sending photos and videos of students participating in multiple activities.