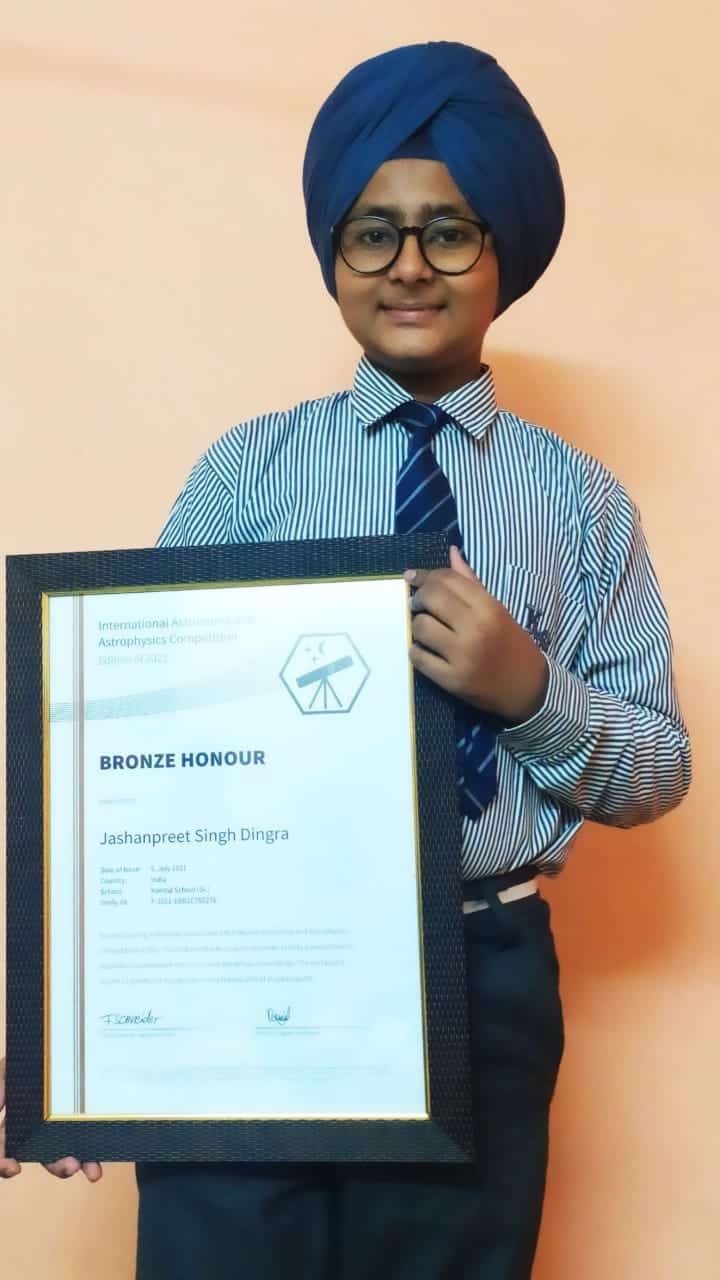 Bronze Honour In IAAC Edition Of 2021
Here's to the proud moment for Kaintal School, as Jashanpreet Singh of Class X-A got bronze honour in IAAC (INTERNATIONAL ASTRONOMY AND ASTROPHYSICS COMPETITION) Edition of 2021.
He achieved an officially verified certificate and also an opportunity to be the official Ambassador of IAAC 2022.
Warmest congratulations to him and we are so pleased to see him accomplishing great things.
All the best for the future.