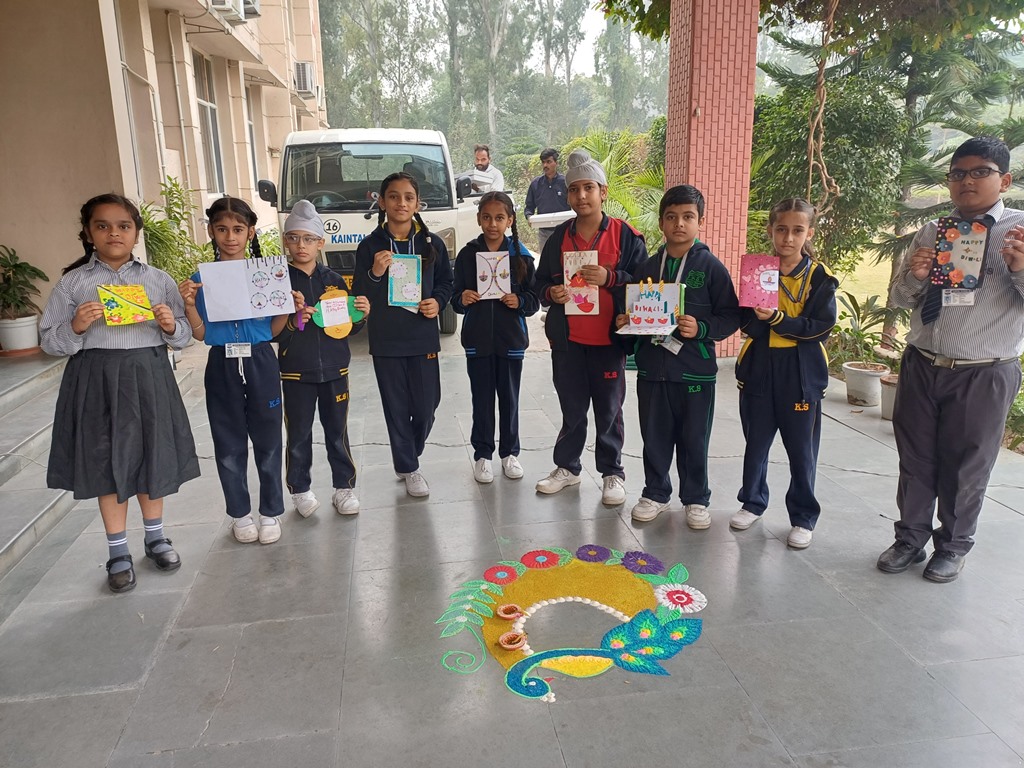 Card Making and Rangoli Making Activity
🎨Kaintal School buzzed with creativity and artistic flair as our students embraced the excitement of two engaging activities held on our premises🌟 Class II-IV students immersed themselves in a fun-filled Card Making Activity, where their imagination took flight, resulting in beautiful handmade cards that captured hearts. From colorful designs to heartfelt messages, our young artists showcased their talent and creativity through their stunning creations.
Meanwhile, students from Class V-IX showcased their artistic prowess in a mesmerising Rangoli Making activity✨ The vibrant colours, intricate patterns and attention to detail showcased by our talented students left everyone in awe. Each rangoli was a masterpiece, reflecting the rich cultural heritage and artistic skills that our students possess.
Let's Explore the artistic spirit and creativity of our students🌟🎨