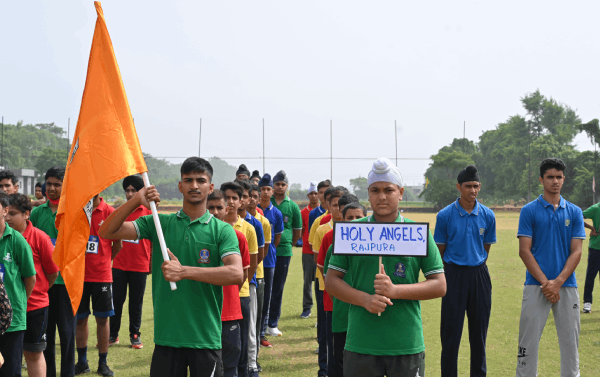 CISCE Athletic Meet, 2022
CISCE Zonal Athletic Meet was organized at Kaintal School Senior Wing on July 28 & 29, 2022. Over 170 participants (Boys & Girls) from eight schools in the Chandigarh zone participated in the Sub-Junior, Junior and Senior boys & girls category in the various track and field events with great energy and enthusiasm. The students from Y.P.S, Mohali, The British Co-Ed, Patiala, St. Paul, Koli, Edumont World, Nabha, Holy Angel, Rajpura, St. Roop, Patiala, Milestone School, Patiala, and the host Kaintal School Sr. took part in this Athletic Meet. The Chief's arrival heralded this event's start. Guest for the Athletic Meet, Mrs Nina Kaintal (Secretary, Shealinder Kaintal Educational Trust), Mr Jai Inder Virk (Director, Kaintal School) and our Principal Mrs Rajinder Kaur Virk, wished luck to the contestants.
The Chief Guest hoisted the CISCE Zonal Sports Flag and declared the meet open. The audience was mesmerized by the school band of Kaintal School. The Punjabi dance performance and bhangra by the students of Kaintal School left the audience spellbound.
Catch a Glimpse of the CISCE Zonal Athletic Meet!!