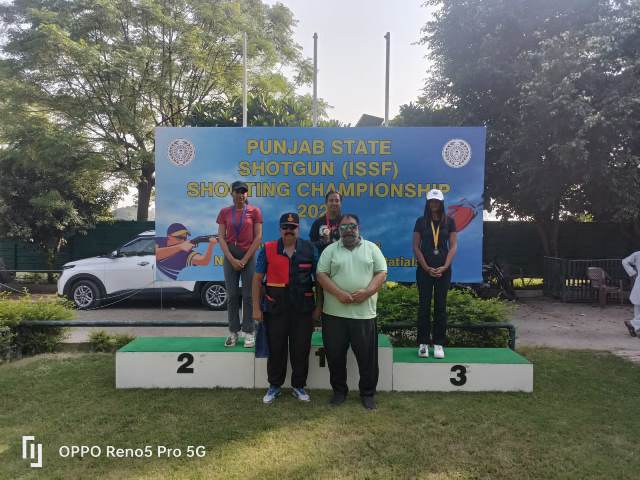 CISCE National Shooting Tournament
Krishika Joshi secured sparkling gold medals at the State as well as National CISCE Shooting Tournaments.
🏅We are thrilled to announce that Krishika Joshi from Class- XII has showcased exceptional talent and skill in the CISCE National Shooting Tournament. Krishika's dedication and passion for shooting have earned her outstanding accolades. She secured the gold medal in the Trap category at the State level, showcasing her precision, focus and extraordinary marksmanship skills.
🌟But that's not all! Krishika's extraordinary talent extended to the Double Trap category at the national level. She achieved yet another sparkling gold medal, highlighting her remarkable consistency and expertise in shooting. Her phenomenal performance on the national stage demonstrates her determination, discipline and ability to excel under pressure.
🎯Krishika's success in the shooting arena not only brings pride to her personally but also brings immense pride to Kaintal School. We are honoured to have such a talented and accomplished student represent our institution.