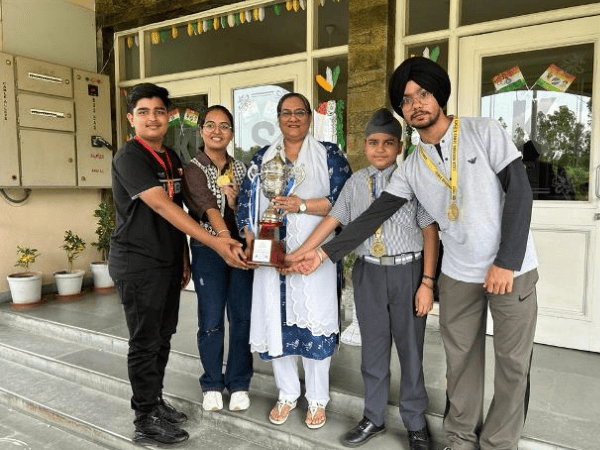 CISCE Regional Shooting Tournament
Congratulations!! Our students showcased their mettle once again at CISCE Regional Shooting tournament.
Krishika Joshi and Divjot Singh showcased their extraordinary skills and bagged the coveted🥇Gold Medals in the Under-19 category. In the U-14 category, Ekamjit Singh Sandhu shone brightly, winning a remarkable🥇Gold Medal. Furthermore, in the U-17 category, Krish Joshi's remarkable performance earned a🥈Silver Medal. Kaintal School emerged as the runner-up in the U-19 category at the prestigious CISCE Regional Shooting tournament, which took place at Bachanpuri International School in Barnala on August 13 and 14, 2023.Heartiest congratulations to all our students on their outstanding feats! These successes are a testament to their hard work and dedication. We are immensely proud of their accomplishments.