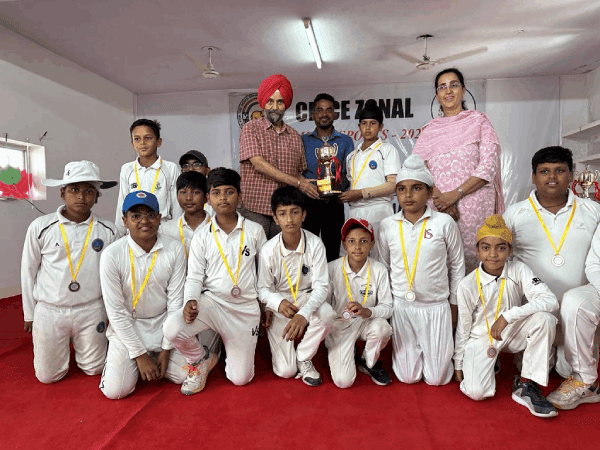 CISCE Zonal Cricket Tournament
Kaintal School, Patiala recently participated in the CISCE Zonal Under 14 Boys Cricket Tournament 🏆 and the team put up a stellar performance throughout the tournament. The team played with great enthusiasm and determination, showcasing their skills on the field.
The tournament saw the participation of several schools from the region, and Kaintal School emerged as one of the top teams, securing the third position in the tournament. The team's hard work and dedication paid off, and their success is a testament to their commitment to the sport.
The success of the team in the CISCE Zonal Under 14 Boys Cricket Tournament is a proud moment for the school and a source of inspiration for other students to pursue their passions and excel in their chosen fields 🎓