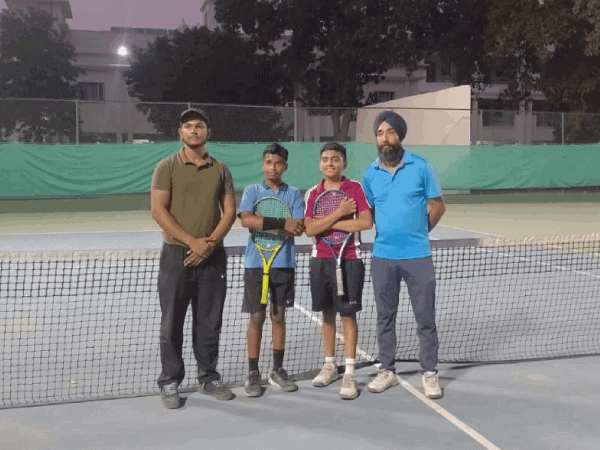 CISCE Zonal Lawn Tennis tournament
🏆 The recently held CISCE Zonal Lawn Tennis tournament saw some of the most promising young tennis players . Kaintal school's U-14 boys, Abhineet Verma, Arnav Verma, Teghveer Singh, and Ajhtesveer Singh, participated in this highly competitive tournament and showcased their exceptional skills on the court.
We are proud to announce that Abhineet Verma and Arnav Verma secured the 2nd position in the tournament, which is a remarkable achievement and a testament to their hard work and dedication to the sport. Their remarkable performance is a source of inspiration for all our students, and we congratulate them on their success.
Furthermore, the overall team performance was commendable and we are thrilled to announce that the team secured the 3rd position in the tournament.🎖
We congratulate all the participants for their outstanding performance, and we look forward to more such achievements in the future.