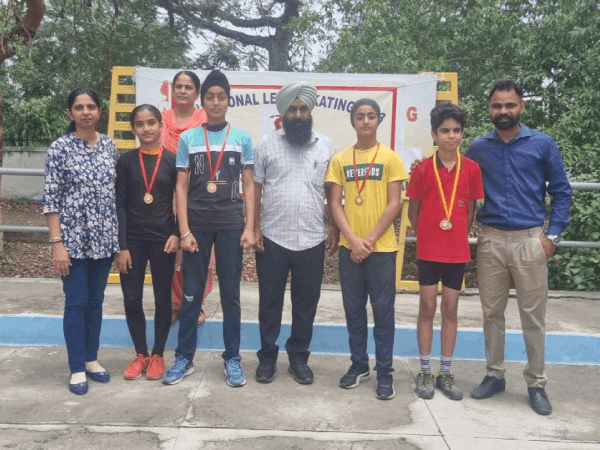 CISCE Zonal Skating Competition
🏆🛹🥇 Our skaters have brought home the gold! At the CISCE zonal Skating competition held at St. Roop Convent School, Patiala, our students proved that they are a force to be reckoned with.
🎉👏 Prabhkirat Singh and Jashanjot Kaur won 2 gold medals each in the Under 14 category, while Hargun Singh won 1 gold medal. Udaypartap brought home 2 gold medals in the Under-17 category, making us proud of their outstanding performance.
🤩👍🎖 Congratulations to our amazing skaters on their incredible achievement!