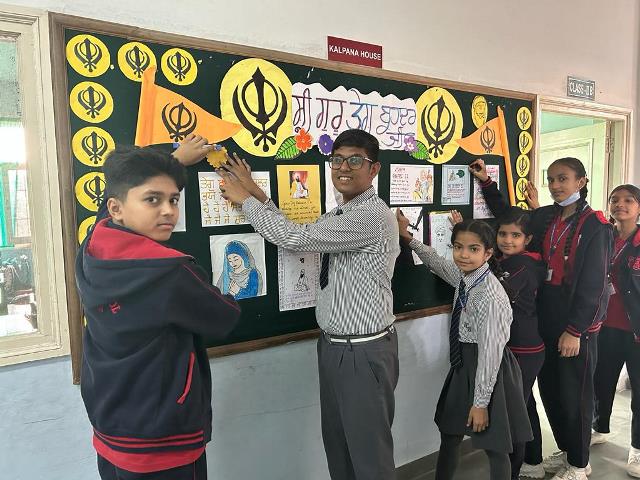 🌟Kaintal School recently held an exhilarating Display Board Activity, showcasing the brilliance of our students on various topics that captured the essence of our culture, spirituality and academic pursuits.
🖼️ The displays immersed visitors into the radiant world of Diwali, where exquisite illustrations and enlightening facts illuminated the significance of this joyous festival of lights. Paying homage to our spiritual heritage, the display boards unveiled the virtuous teachings of Shri Guru Teg Bahadur Ji and Shri Guru Nanak Dev Ji, immersing viewers in their profound wisdom and inspiring narratives.
Moreover, the activity highlighted the students' dedication to academic success, with display boards offering valuable insights, study techniques, and motivational messages to empower their peers as they prepare for exams. The event was a testament to the creativity, knowledge and enthusiasm of our students, as well as a testimony to the supportive environment cultivated by the dedicated teachers at Kaintal School.