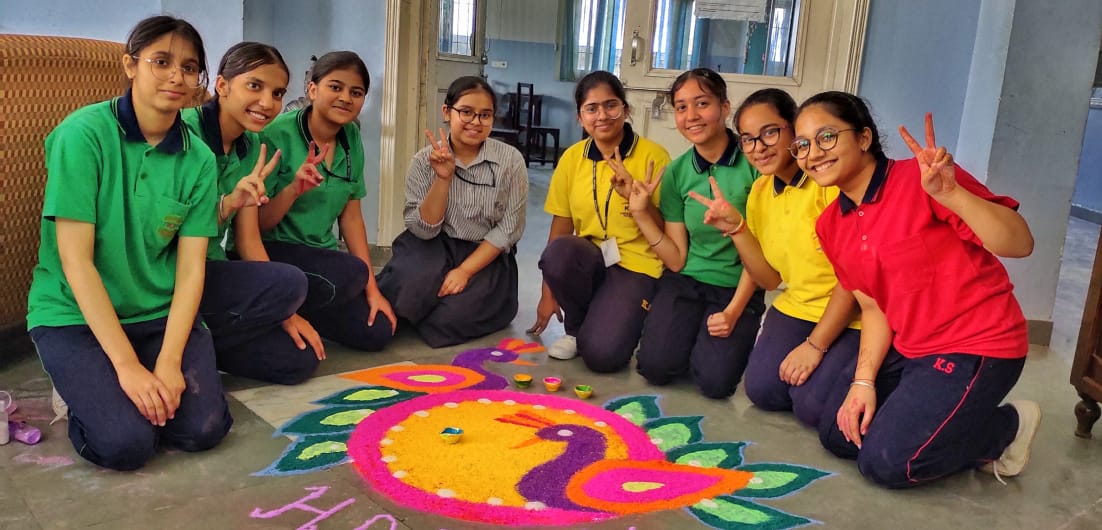 Divine Deepawali ignites hope and optimism by lighting up the lamp of inner bliss. Diwali marks the triumph of light over darkness and good over evil. The festival of lights also signifies the time to destroy all evils and give us the strength and the zeal to uphold our good deeds.
On October 20, 2022, Kaintal School students illuminated the festive aura at school with unmatchable energy, smiles and warmth. The students at Kaintal Senior School decorated their classes with handcrafted steamers, paper lamps and craft items. Students of classes I, II, III and IV made beautiful Diwali greeting cards. Diwali decorations are incomplete without traditional Rangoli. Students of classes V and VI made exotic Rangoli patterns with flowers, and students of VII and VIII made colourful Rangoli with sawdust. Students of IX and XII made bright rangoli with dry colours. May the vibrancy, positivity and sweetness continue to envelop our lives.
Kaintal School wishes all, A VERY HAPPY AND PROSPEROUS DIWALI. Let's celebrate the light, hope and goodness around us.