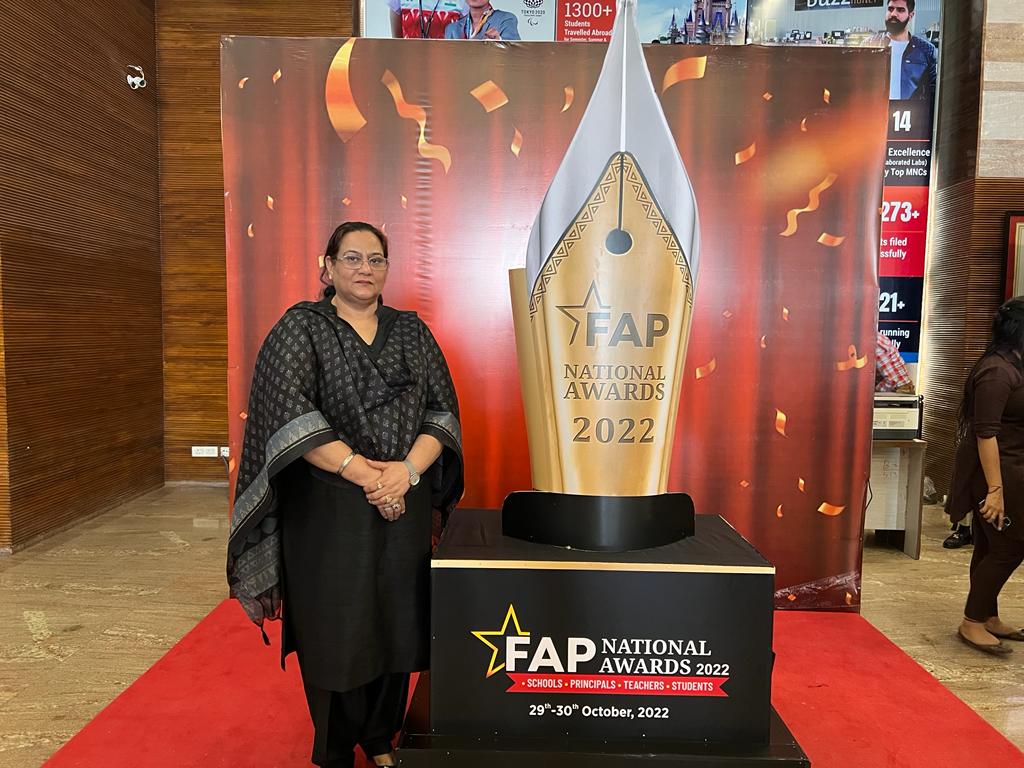 Kaintal school is honoured with an A+ grade in the 'Best School Award 2022′ (Academic Performance) by FAP (Honouring Excellence of Private Schools in India). The event took place in Chandigarh on October 29th and 30th, 2022. Kaintal School was nominated in the category of Best School (Academic Performance). 22 states from India participated in the event. The award was presented to our worthy Principal ma'am, Mrs Rajinder Kaur Virk by our honourable Speaker, Legislative Assembly of Punjab, S.Kultar Singh Sandhwan.
It was a proud moment for our school. Under the guidance of our worthy Principal ma'am, Mrs Rajinder Kaur Virk and enterprising management, the school has steered to impart quality education to our future generation.
Our worth appreciation to the team of diligent teachers, whose attention and efforts have borne the rewards. Our gratitude to the parents for their support. Kaintal School keeps in sync with futuristic education by upgrading infrastructure and promoting innovative learning methodologies, cultural activities and sports.
Our Heartiest Congratulations to all!