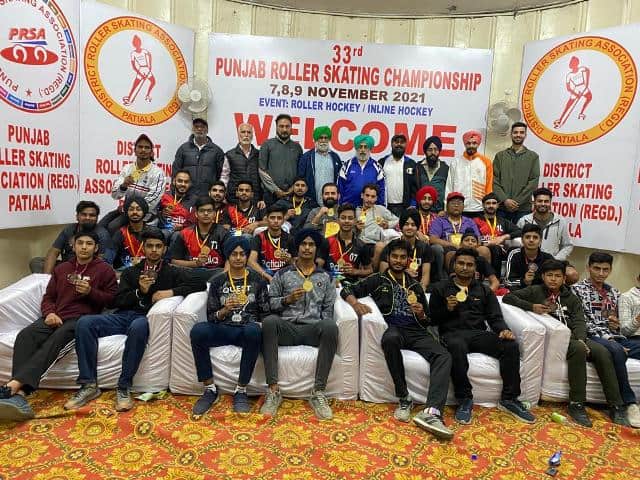 Gold Medal In Punjab Roller Skating Championship
"Winning isn't everything but wanting to win is."
We feel delighted to share that once again our sparkling Kaintaite, Ishpreet Singh of Class 12 commerce won a gold medal in the 33rd Punjab Roller Skating Championship held at Patiala on November 7th, 8th and 9th, 2021.
Event – Roller hockey / Inline hockey.
It was organized by District Roller Skating Association (regd) Patiala.
Congratulations on your achievement!