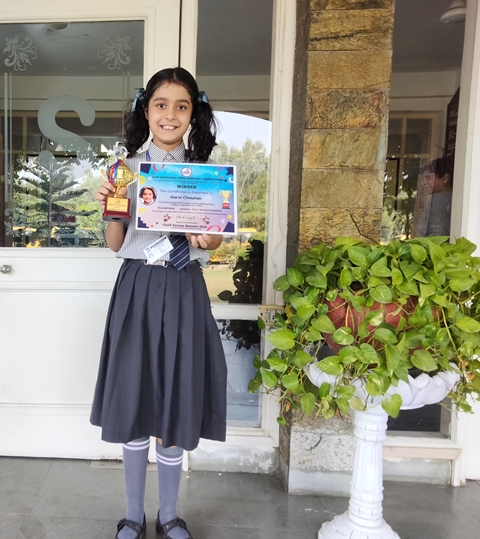 Celebrating the incredible achievement of Garvi Chouhan from Class III-C at Kaintal School!  We are thrilled to announce that Garvi has emerged triumphant in the Live Handwriting competition organised by Child Dream Booster Hub. In recognition of their exceptional handwriting skills, Garvi has been awarded a trophy and a certificate.
This competition showcased Garvi's talent and dedication when it comes to the art of handwriting. Her impeccable strokes, beautiful letter formation, and meticulous attention to detail have earned her well-deserved recognition. The Live Handwriting competition held by Child Dream Booster Hub highlights the importance of cultivating excellent handwriting as a means of effective communication and expression.
Congratulations to Garvi Chouhan for outstanding achievement in the Live Handwriting competition. We are immensely proud to have such a talented student as a part of our Kaintal School family.