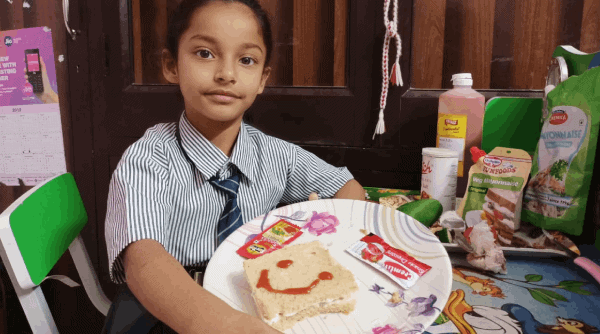 "It is health that is the real wealth and not the pieces of silver and gold".
Kaintal School celebrated World Health Day in the Zoom classes. An interactive session was organized where the teachers addressed the students and made them aware of good health and emphasized good eating habits, washing hands before and after eating food, brushing twice a day, performing physical exercises and playing sports.
The students also indulged in an activity on the theme – 'Eat Healthy and Stay Healthy'. A healthy breakfast-making activity was organized wherein the students prepared healthy salad and healthy sandwiches during Zoom classes. The activity highlighted the significance of good health and well-being. It was a unique experience to come together and promote actions that can improve our health.
The day was indeed enlightening as it touched upon significant issues of good health and well-being.