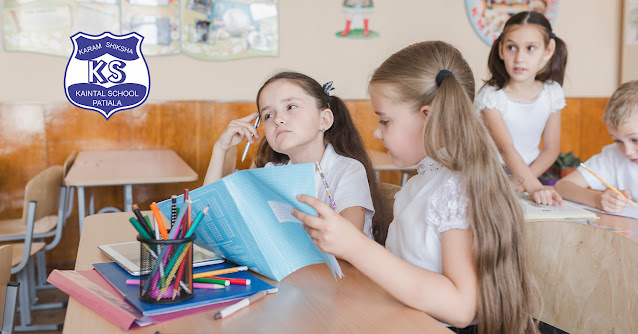 How Can Extracurricular Activities Help Kids Academically
Extracurricular activities are essential for students. It does not only help them to learn about their interests and find their passion, but it also helps them develop skills that will help them succeed academically. Moreover, by involving in extracurricular activities students can learn about important life skills that are necessary for their future careers and life. This is the reason why Kaintal Senior School, one of the Best ICSE Schools in Patiala has imparted extracurricular activities as an important part of their regular school hours.
Some parents think that involving children in some extracurricular activities is a waste of time and money. But, parents are always recommended to think of it as an essential investment for their children that will be worth it.  There is enough evidence to prove that extracurricular activities are essential for promoting the mental health and well-being of students. So, parents should always help their children set up a schedule so that they can also plan for extracurricular activities.
Now look at some points on how extracurricular activities can help kids to excel in academics:
Boost Grades: Several studies prove that extracurricular activities can boost the overall grades of children. It allows children to participate in activities resulting in improved brain function. It is proven that the students who participate in sports such as football, athletics, and badminton do better in their exams.
Improve Time-Management Skill: Extracurricular activities can help children learn about time-management skills. Making time for their passion will help them learn time management skills. As a result, they do better in exams when managing time is important.
Build Social Circle: This is one of the most potential benefits of extracurricular activities for students. Extracurricular activities offer a better chance for students to meet, and interact with others helping them develop a bond with other children who share similar interests. It helps them to build strong friendships from different classes and institutes resulting in a complement to their education.
Conclusion:
Kaintal Senior School, counted among one the Top Ten Schools in Patiala strongly believes that Engaging in extracurricular activities can have a positive impact on a child's academic performance and overall development. These activities provide numerous benefits such as improved time management skills, enhanced focus and concentration, increased motivation, and the development of teamwork and leadership abilities. Extracurricular activities also offer opportunities for children to explore new interests and talents, which can create a sense of purpose and drive in their academic pursuits.