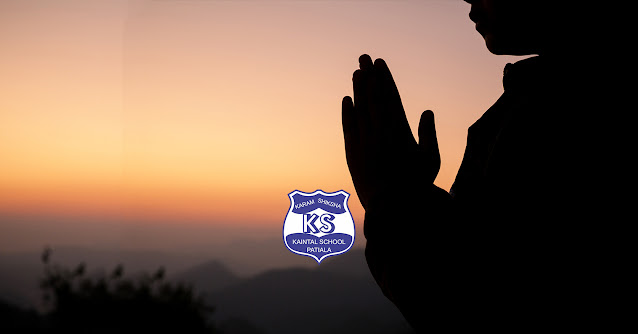 How to Help Your Child Grow Spiritually?
As a parent, you must long to shape your child into the people God created them to be. Yes, it is obvious. But that process involves several crucial steps. Ultimately it is all about helping your child embrace a relationship with God. But unfortunately, there is no fixed rule or step-by-step guide to help you meet spiritual goals as each child comes with different genetic and environmental factors that affect how they unfold. So, as a parent, you must find out the best way to grow spirituality in your child. But still, there are some general tips that you can consider for helping your child grow closer to God.
Kaintal Senior, one of the leading
ICSE Schools in Patiala
always tries to involve its students in some day-to-day activities that can help them grow spiritually.
Effective Ideas to Raise a Spiritual Child:
Spirituality is not an add-on extra, it is already in your child. But as a parent what you have to do is to help your child explore their thoughts about spirituality.
Practical Things to Do: Growing spirituality in your child does not mean you have to behave like a saint; instead there are some practical things to do with your child. For instance, you can help your child focus on the five senses, enjoy silence and stillness, love every creation of God, respect elders, and more.
Be an Example: The most important thing that you can do for your child is to be a role model for your child by showing them kindness, compassion, and forgiveness and helping them understands your belief about God. You can do it by following some simple steps like praying together, learning together, visiting any spiritual place with your child, attending religious functions and celebrating God, etc. Let your child watch or listen to your praying to God.
Serve Together: One of the most effective ways to get your child to understand God is by letting them serve from a very early age. For a younger child, you can help your child make gifts for others so that they can develop a habit of serving others. As your child grows, you can help them serve the community as well.
Tell Stories: Several traditional stories are specially designed to explain the greatness of God, different beliefs, myths, and traditions. So, if you tell your child such stories, they will become very curious and will ask you questions. Thus you can help your child get more involved in spirituality.
Conclusion:
Kaintal Senior, the
best ICSE School in Patiala
always focuses on nurturing a child's spiritual development by creating space to enjoy new spiritual experiences and through several day-to-day activities.