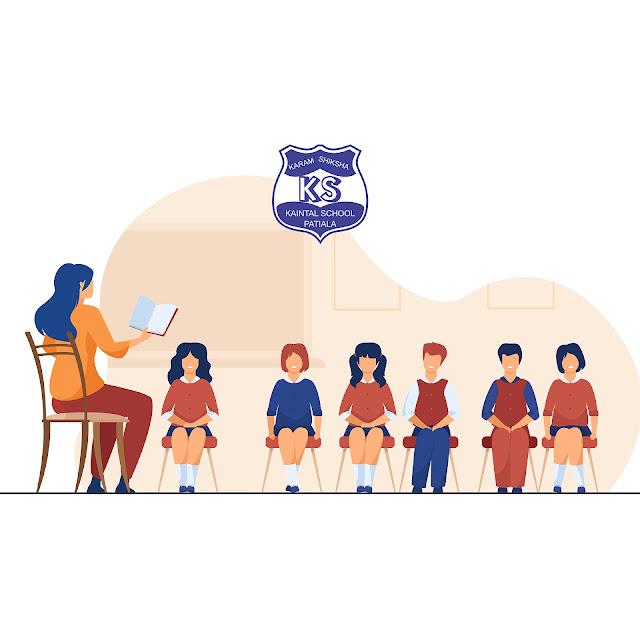 How to Teach Your Child to Spell Difficult Words?
Learning to spell is considered an essential academic milestone that allows children to convey their thoughts properly and become proficient writers. So, parents always look for how to teach their children how to spell. It is important to introduce a child to the concept of spelling at the right time and then polish the skill thoroughly. After all, spelling words is a challenging task that requires several rules to understand.
Kaintal Senior, one of the top ICSE schools in Patiala comes with some effective and age-appropriate ways to help you teach spelling to your child in a step-by-step method.
Tips to Help Your Child Learn Spelling:
Now try these easy and effective tricks and tips to help your child learn spelling words.
Highlight the Difficult Words: The majority of children face difficulties with specific words. For example, your child may find it challenging to spell words like a weird, thief, and achieve, or with some double-letter words like accommodation, address, occasion, etc. In such a case what you can do is highlight these words and encourage them to pay attention to them while reading.
Break Words: This is the most effective and easiest way to teach spelling to children. When you will break a complex word into a simpler part, your child will automatically spell it. So, it is recommended to separate the words by syllables to make children understand how to spell the letters of each syllable and finally bring them together to form a word. Suppose you are facing difficulties to teach your child spell work like Television or Cycle. So, what you can do is break up the work into te/le/vi/sion and cy/cle. Thus, you can help your child to learn the proper way to spell words.
Practice: When it comes to teaching your child to spell words, make sure you regularly encourage your child to practice them and make it a habit. What you can do is to write down work in their notebook and then draw three sections beside it for your child to write the same word. Thus you can make your child remember difficult words.
Conclusion:
Learning to spell offers several benefits to children. The more fluently a child knows how to spell, the better he/she can read and write. This is why Kaintal Senior, the best ICSE school in Patiala always gives importance to cultivating this skill in their students.