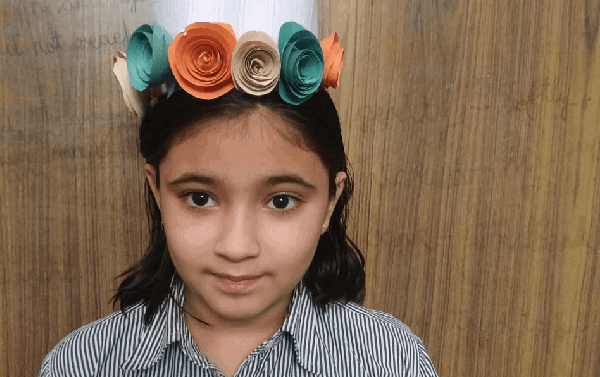 Independence Day Celebrations
Independence Day celebrations at school often mean a beautifully decorated campus in ribbons and balloons of the national flag's colors, students proudly singing the anthem, and looking forward to presenting some amazing dance and song performances. But this year too, Covid-19 has shut schools indefinitely and added a twist to the Independence Day celebrations. The celebrations took a virtual route but the fervor remained the same.
Channelizing the creativity of students through various activities, an extended online morning assembly was held, wherein students sung patriotic songs, recited poems, gave speeches, and expressed their love for the nation through various video presentations. Students also made tricolor badges, paper flowers, caps, and cards.