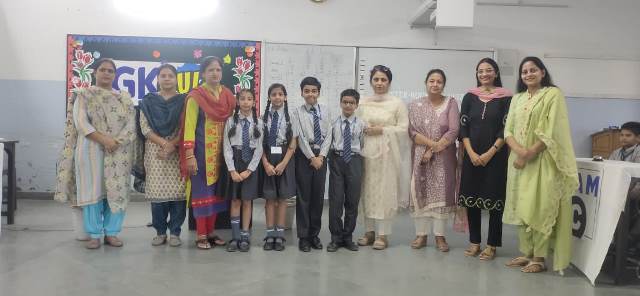 📚Kaintal School recently hosted an exhilarating Inter House GK Quiz competition for the brilliant minds of Class V. This thrilling event aimed to sharpen their intellect, ignite their curiosity and foster a healthy spirit of competition among our young scholars.
With the buzzing anticipation in the air, students from different houses showcased their general knowledge prowess, captivating everyone with their quick thinking 🧠 and in-depth knowledge on a wide range of topics. The atmosphere was electrifying as teams battled it out, demonstrating their expertise, problem-solving skills, and ability to think on their feet.
🏆🎯 The intense rounds of questions, designed to test their knowledge across various disciplines, left no stone unturned. From current affairs to history, from science to literature, our young participants displayed their well-rounded understanding and academic acumen.
Let us applaud the participants for their remarkable performance!