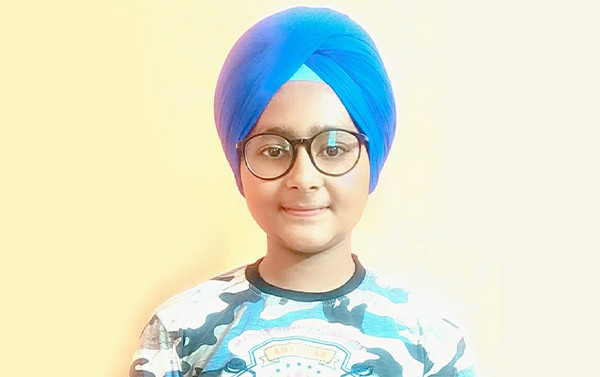 International Astrophotography Competition
The colours of our atmosphere projected onto the Moon's disc during the night are not only artistically pleasing but also reveal aspects of our own thin yet essential atmosphere.
Adding yet another feather to our cap, Jashanpreet Singh secured the second position and won an award of 75 pounds in an International Astrophotography Competition hosted by National South Down Park Authority. Jashanpreet captured an incredible shot of the moon using a telescope and a camera.
Congratulations to our budding astrophotographer, Jashanpreet Class-IX for a magnificent shot of the moon.