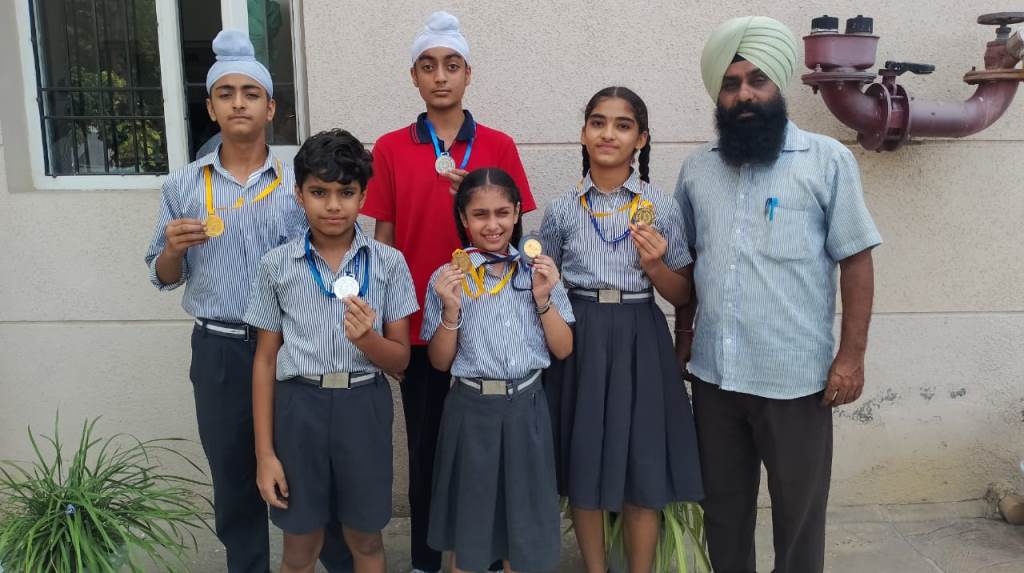 Punjab District level Skating Tournament
Kaintal School takes immense pride in recognizing the remarkable achievements of our talented students who participated in the Punjab District level Skating Tournament at Civil Lines School, Patiala. Their dedication, perseverance and outstanding performance have brought glory to our school. Congratulations to the following students on their incredible accomplishments:
01. Jashanjot Kaur (Class 6C) – An unstoppable force on the skating rink, earning a remarkable three gold medals 🥇🥇
02. Prabhkirat Singh (Class 8C) – Showcasing exceptional skills, securing two magnificent gold medals🥇🥇
03. Amreen Kaur (Class 3E) – A true skating star, proudly winning a gold and a silver medal🥇🥈
04. Samrat Sahney (Class 3D) – Gliding his way to success, bringing home two well-deserved silver medals 🥈🥈
05. Udaipur Singh (Class 9C) – Shining bright with a well-deserved silver medal🥈
We extend our heartfelt congratulations to these talented students for their extraordinary achievements.