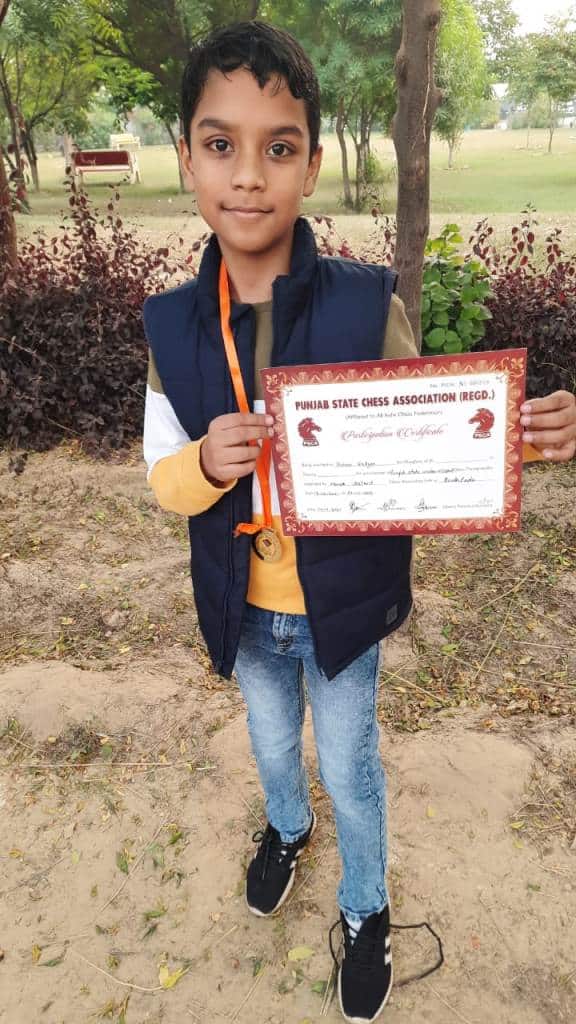 Punjab State Chess Championship
Heartiest Congratulations to Rohan Kalyan of Class 4 E. We are overwhelmed to share that he comes at 14th position in Punjab State U-11 (Boys and Girls) Chess Championship organised by Mansa Distt. Chess Association from 13-14 Nov 2021.
Every day is a new opportunity, so keep growing and glowing.