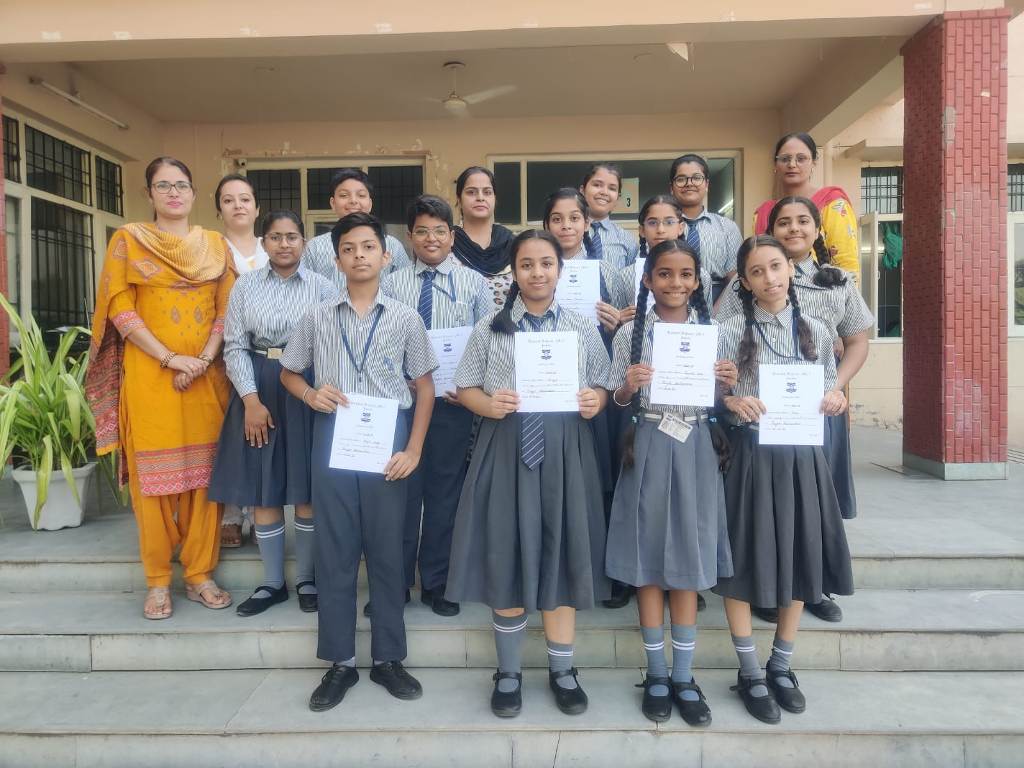 Punjabi Debate And Declamation
Speaking your mind is the genesis of declamation and debate. Self-expression and confidence is the key to the success of declamation and debate. A good communicator or public speaker's qualities get chiselled and refined through participation in declamation and debates platform. Students' socio, economic, political and critical thinking gets Facilitated through the exchange of information. Declamation and debates at school allow students to analyse the problem, put forth opinions, and accept opponents' ideas amicably.
Kaintal Sr. School held a Punjabi Declamation and Debate competition on October 14, 2022. Students of classes VI, VII and VIII actively participated in declamation by delivering a speech. Students of classes IX and X presented their viewpoints. It was a pleasure to watch our students' confidence and hear their independent voices.
Catch a glimpse of the same!