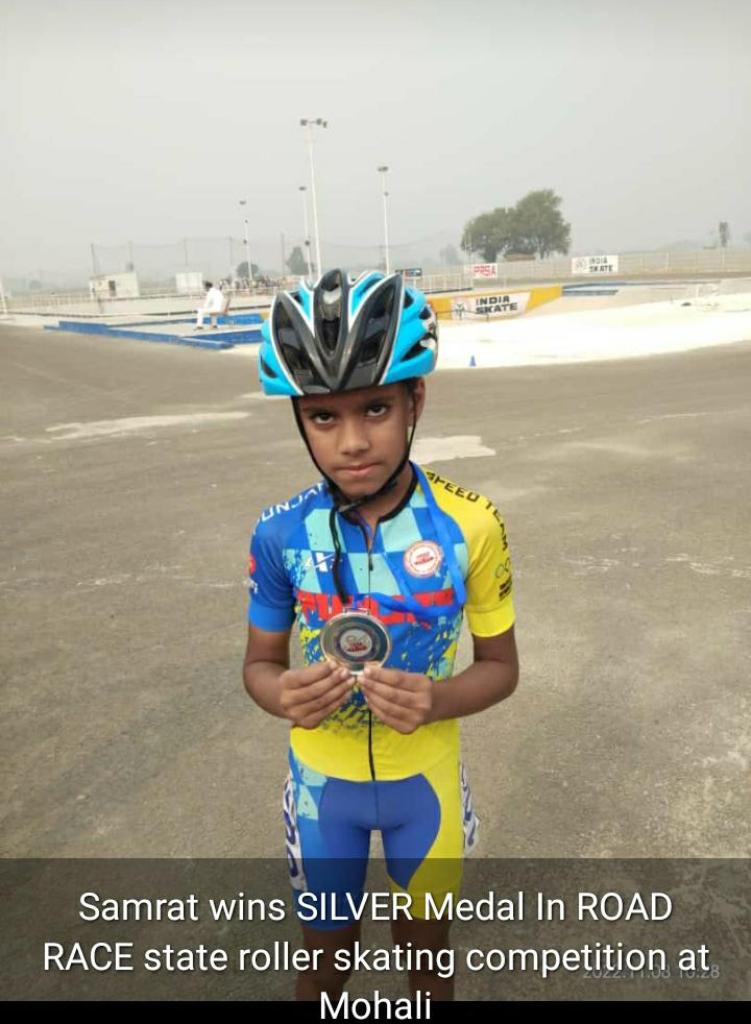 Sports play a very significant role in children's growth and development. Through their participation in sports, students gain various skills, experience and confidence that aid in the development of their personalities.
Students of Kaintal School participated in various sports events and have raised the bar in sports by excelling and winning.
Kaintal School won a Gold medal in the Under 14 Little Champs Cricket Tournament held at Patiala on November 9, 2022. Samrat Swahney won a Silver medal in the Road Race State Roller Skating Competition held at Mohali and Jashanjot Kaur Rai stood 2nd and won a medal in RSFI, Punjab tournament, 2nd inline under 11 age group.
Congratulations and applause to our champions for bringing laurels to their school.