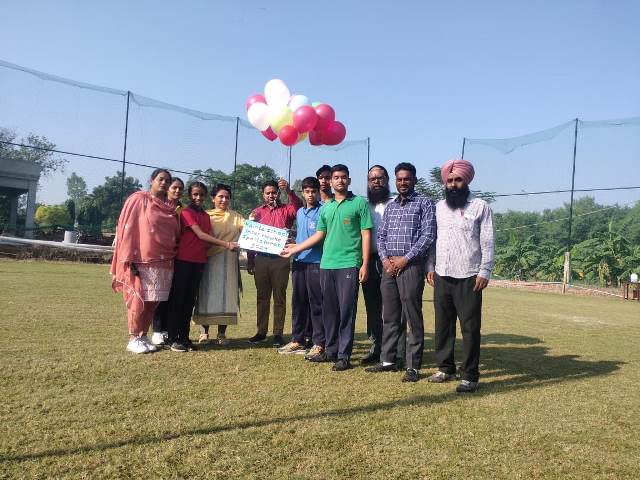 The sports arena of Kaintal School was abuzz with excitement and enthusiasm as our talented students from grades II-V and VI-XII showcased their athletic prowess during the highly anticipated Sports Meet. Over the course of the day, we witnessed jaw-dropping performances and exhilarating matches that left us in awe of our young athletes.
Our students pushed the boundaries of their abilities, displaying incredible skills, agility and determination. Whether it was a sprint on the track, a goal on the field, or a jump in the long jump pit, our students gave their all and left no stone unturned in their quest for victory.
Congratulations to all our young athletes! We are immensely proud of each and every participant and a special shoutout to our winners and runners-up for their outstanding achievements.