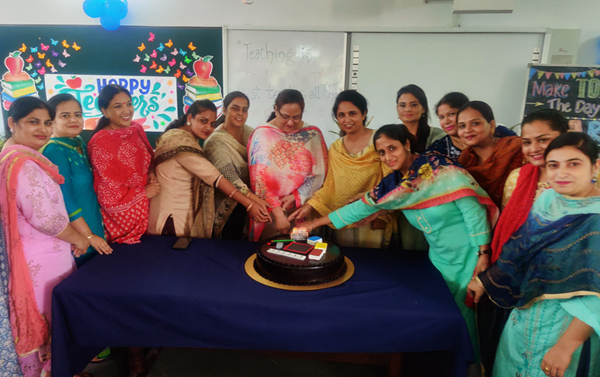 Teachers Day Celebrations, 2022
Every year on September 5th, Teachers Day is observed to honour the birth of Dr. Sarvepalli Radhakrishnan, a legendary educator of his time.
Teachers impart not just education but also values. Teachers support the upbringing of numerous students and have impeccable contributions in shaping them. On the occasion of National Teachers Day, Kaintal School celebrated the contributions of its teachers and staff. A unique gathering was hosted. The students paid homage to teachers through songs, poems and speeches. They created greeting cards to express their gratitude for the teachers.
The celebrations also included the cake-cutting ceremony, which was followed by a beautiful buffet of food made especially for the occasion.
Different entertaining games were played by teachers as well. It was a day full of excitement, enthusiasm and enjoyment.