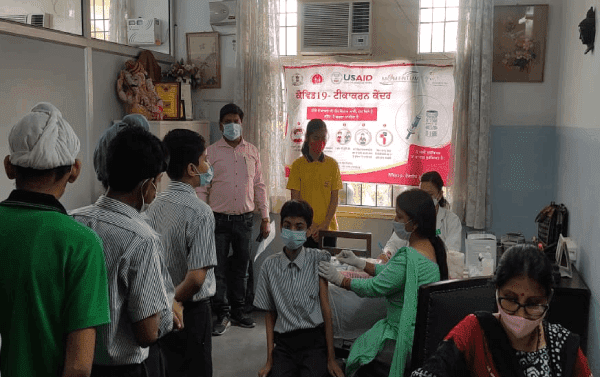 The best defence is vaccination!
The school is dedicated to the safety and well-being of its students and staff. Keeping this in mind, we organised a vaccination drive for students of different age groups at our school.
It will ensure kids safety and protection while they travel to school from the comfort of their homes. We are taking all necessary steps and following all protocols to ensure the safety and health of our children and staff.
Everyone is encouraged to join this initiative and get their children vaccinated.