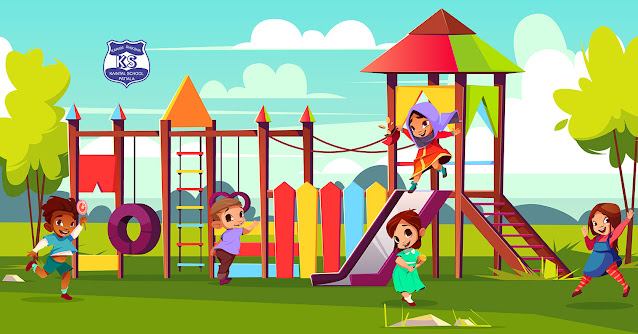 Why Should You Encourage Students in Games & Sports
Though most people believe that games and sports are just for fun, it is not completely right. Besides just being fun, games and sports can help a student to improve their learning skills. Are you surprised? Then take some time and go through the blog. Kaintal School, the reputed ICSE school in Patiala has taken a great initiative to aware students as well as parents considering games and sports as mandatory activities for the students. So, the teachers always encourage students to spend some quality time in games and sports.
What Are The Benefits Of Games & Sports For Students?
There is no denying that games and sports can be a game-changer for a student. So, if you want your child to have a better life, you must encourage your child for games and sports as the same Kaintal School does to their students. Now look at the benefits of encouraging your child in games and sports besides their study:
· Health Benefits: If you indulge your child in games and sports, it will allow the child to get the best exercises. So, it will help your child to maintain overall fitness which is needed for every student. In addition, regular sporting activities can prevent your child from chronic diseases and also help your child to develop a healthy heart, strong bones, and enhancing lung function. Thus games and sports will help your child to inculcate the importance of healthy living.
· Personality Development: Numerous studies prove that playing sports is a necessary activity for students as it develops the self-confidence and self-esteem of a child. But make sure as a parent you are encouraging your child to participate in games and spots rather than paying attention to their victory and loss. In addition, participating in games and sports enables a student to learn the importance of discipline. It is because every game and sport requires some mental, physical and tactical discipline while following the rules of the sport, maintaining the proper guideline, and other related activities.
· Performance Improvement: Apart from the health and character benefits, another important function of games and sports in the life of the students in improving the cognitive and memory functions of the brain. Does it sound new to you? Yes, it is proved that games and sports help students to perform better in their academics. It is because games and sports help in improving the brain activities of the students. It makes them eligible to think beyond their limits. In addition, games and sports can be game-changer for your child. But how? Suppose your child performs exceptionally well in a specific sport and enjoys it thoroughly. So, you can encourage your child to focus on that and take it as a career option. Thus, students can find their true passion in life.
· Social Development: Playing sports demands some discipline and dedication. It allows a student to spend a quality and enjoyable time. It will help them to refresh themselves in a positive way, rather than involving themselves in some negative activities like smoking, spending more time in mobile games, gossiping, and many more.
So, Kaintal School, one of the 
best ICSE schools in Patiala
 organizes games and sports regularly and also encourages the students to make a habit of it.