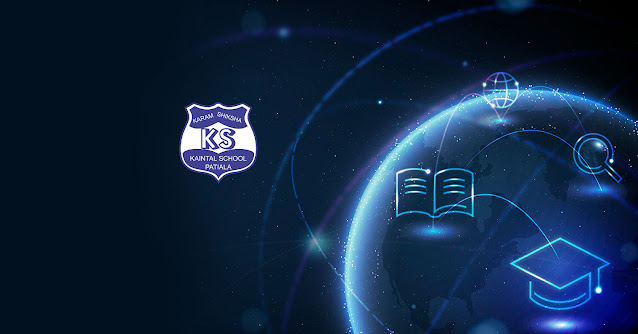 Why Technology Should be Integrated into the Teaching Curriculum
When blended with the teaching curriculum, technology helps students to  acquire, organise, and demonstrate information more effectively. It simply revolutionises the entire learning process. Several studies show that the integration of technology in the teaching curriculum effectively improves a student's learning process and outcomes. As a parent, you must encourage your child to use technology responsibly and safely to get the most out of it.
Kaintal Senior School, the best ICSE School in Patiala, never misses any opportunity to create meaningful learning experiences for the students. We believe that children growing up in a digital world should embrace technology as a vital aspect and tool of their education process and encourage parents to assist their children in making the most of technology in their education.
Top Benefits of Technology Integration in Education:
The technology effectively makes education easier and more equitable for the students and the teachers in many ways. Let's have a look at some top benefits of technology in the education system:
Improves Engagement: If you encourage your children to use technology while studying, they may become more engaged in their studies. Several interactive software and learning programs are available on the online platform that your child can access. It will allow them to respond to questions and lectures digitally. In addition, sometimes, you can also encourage your child to access gamified learning that makes learning fun for the child.
Easy Collaboration: Technology helps students collaborate more efficiently with their tasks by simply saving their work. Unlike the traditional ways, now students do not need to create notes and posters of their work together to collaborate. Instead, they can make digital collaborations of research and ideas by drawing, writing, and creating documents and projects in the same program.
Enhance Creativity: Digital platform is a storehouse of resources for the students. Along with study material and learning programs, technology also helps students learn arts, music, dance, photography, and any other creative learning. For instance, suppose your child is passionate about sketching. In this case, if you help your child access various editing software, it will help your child manipulate them in several creative ways.
Increase Productivity: Technology assists students in meeting their educational requirements by allowing them to access all of the content they require while saving time, space, and other resources.
Kaintal Senior School, one of the top ICSE schools in Patiala, always utilises a technology-focused approach that helps students learn to integrate new skills and ways of using technology in their studies.